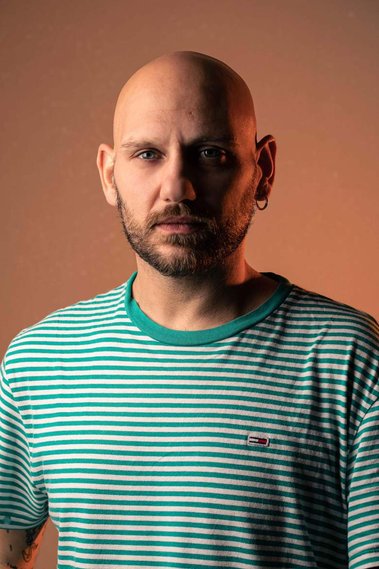 ALBERTO BLASETTI
Born in Avezzano in 1986.
After majoring in Philosophy, for the past ten years he has fully devoted himself to photography, specializing in food and portraiture. He carries out collaborations with many chefs, restaurants and bars and works on assignment for all the most prestigious Italian and international magazines, shooting all over the world. He has 7 books of drinks and food photography under his belt.
Alberto is also a teacher of food photography for the prestigious Istituto Europeo di Design (IED).
His second great passion is finding and enjoying the best dishes - and tables - wherever they may be.
Based in Rome, Italy. Working worldwide.
PUBLICATIONS AND CLIENTS INCLUDE:

Rizzoli International, Svenska Dagbladet, Gambero Rosso Libri, D Repubblica, Giunti Editore, De Agostini Editore, Apèritif, Rizzoli Libri, Food & Wine, Cook_Inc, Fortune, Protagonist, RFood, La Repubblica, Gambero Rosso Magazine, Marco Polo Viaggi, Gola Magazine, Tabloid Panorama, Rivista 11, Il Venerdi di Repubblica, Donna Moderna, Robinson, La Cucina Italiana.
Gin Engine, Capri Palace, Tiri, Bertani, Berberè, Espolòn Tequila, Perrier, Trenitalia, Giunti Academy, Birra del Borgo, Drink Kong, Ceresio 7, Idillio by Apreda, Steccolecco, Aldrovandi Villa Borghese, Mondadori, La Pergola, All'Oro, Fud Bottega Sicula, Sofitel Villa Borghese, The St. Regis Venice, Cannamela, Trapizzino, Hotel Hassler, The Jerry Thomas Project, The Pantheon Hotel, Imàgo restaurant, The St. Regis Rome, Liquore Strega.
All Images Copyright © 2022 Alberto Blasetti, All Rights Reserved.